Good day, guys. I and a bunch of other fellows make a game dedicated to tanks, cruise missiles and jet planes instead of horsemen and chariot. Namely, this one:
http://www.moddb.com.../rogue-republic
We were reviewing several engines and now I finally reached yours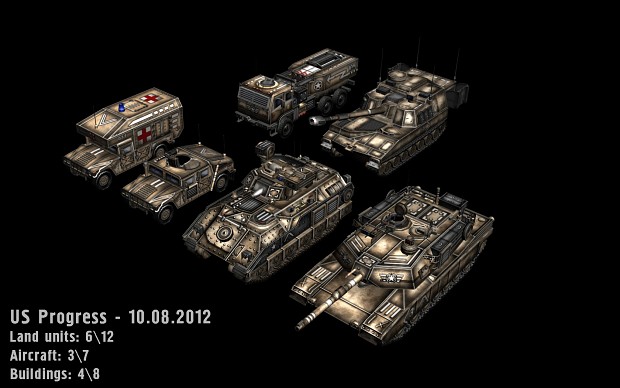 So I have a pack of questions:
1) I was trying to export an object into 0 ad - it seemed to allow only objects consisting of single mesh. Quickly enough, I sussed out that you need to use prop objects in that case. But what a scorn! I'm a user of 3ds max 2011 and the plugin include in your wiki doesn't seem to be willing to co-operate with this version. So, is downloading Bible-old 3ds max 6 a necessary move or there is a solution to import prop object using just 3ds max 2012?
2) in the same wiki you mentioned that the recommended properties of the models are max 800 polies and 512x512 textures for buildings. Are those requirements still actual or is there major improvement since then?
3) again 'bout prop objects. Can a prop act like a rotating-shooting tank turret attached to a tank hull? (or can it act only static)
4) and all-in-all, is it feasible to create a modern-warfare type of RTS using your engine?
with best regards
Edited by Ilves, 25 October 2012 - 10:44 AM.