Another map using the random biome system. I am not satisfied with it though and I am looking for your ideas and suggestions to make this better.
Players start in "wholes" in the mountains connected to each other by some roads. There is also a larger valley in the middle of the map. It is overall a very hard map lacking both building space and resources.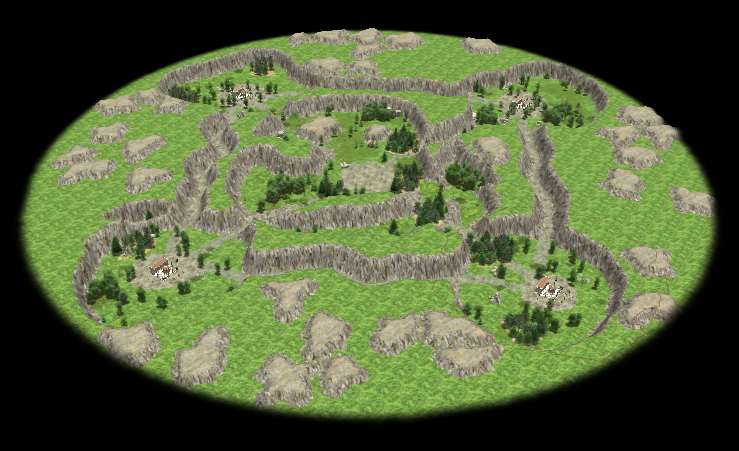 I took screenshots from the different stages of design. Some might find them interesting (including myself). But it isn't easy to upload them all so I created this short clip from the images.
Link to download the clip
I'm looking forward into your suggestions to make this better.