An RMS similar to AoM's nile map. There are rivers between players with shallow places. Uses my random biome system.
Don't underestimate this map as it may look "normal". Do you still remember what I said about snowflake searocks? I said it was the most complex map in the game. Well, this one is an exception. It took me 3 days and a major overhaul of old river code + snowflake's connectors. In fact I can't remember now what each part of the code does.
To Mythos: This map can be considered a tech demonstrator with necessary components for a Punjab map. I'll start working on it as soon as there are enough material for an Indian map.
Just another thing: Do you want to have a version of Islands map with random biome system?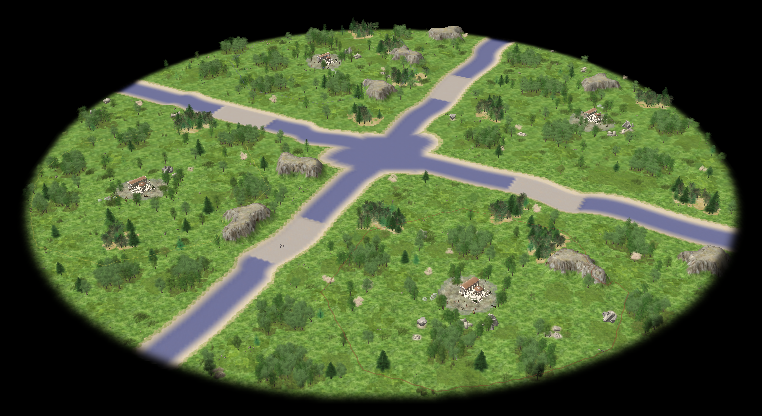 Link to Download
Enjoy...