For the ones not familiar with the concept: You start in separate islands near a big continent. You should expand to that continent for more resources.
It uses my random biome system which now has a seventh biome, "Tropic". All other maps with this system (Continent, Snowflake and Lake) are now updated.
Warning: Naval map, AI players don't build ships.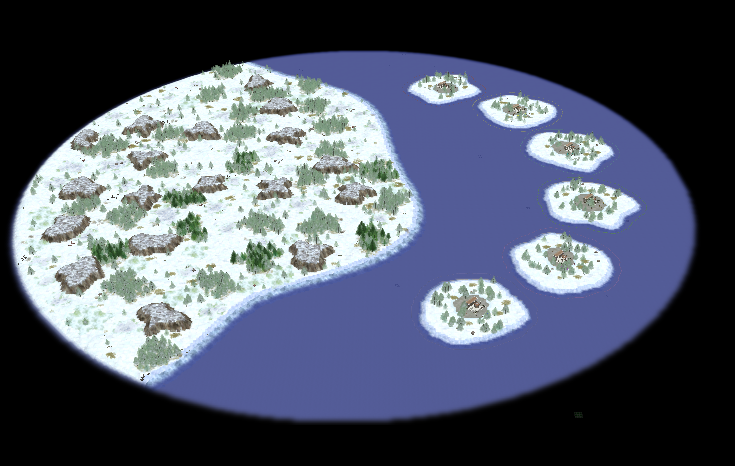 Link to Download