Hi. This is a pack containing tamarix tree and onegars. Both of these are made for desert maps and are actually new textures for existing models.

Tamarix is a family of trees found in most parts of asia, northern africa and spain.

Onegar
is a large member of the genus
Equus
of the family
Equidae
(
horse
family) native to the deserts of
Syria
,
Iran
,
Pakistan
,
India
,
Israel
and
Tibet
.
[2]
It is sometimes known as the
Wild Asian @#$%
.
Both of these can add a good variety to the game (aka we're tired of camels and palm
s
).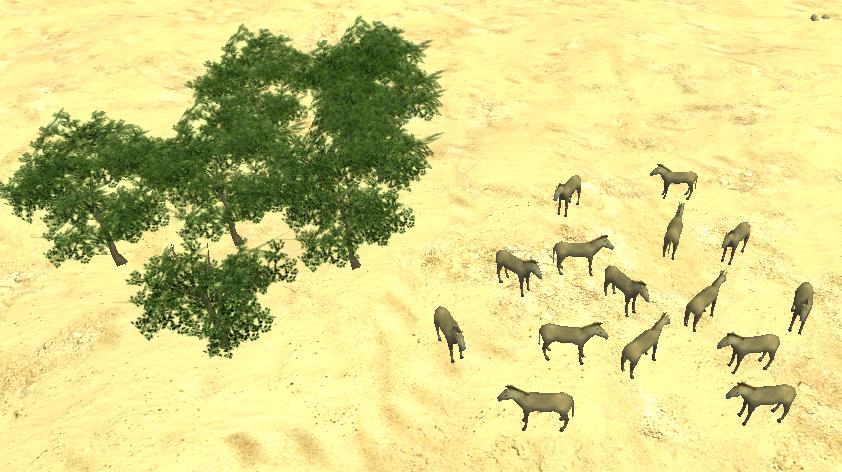 (Tamarix trees are retextured apple trees and onegars use the model of zebras)

This pack also contains new textures and entities for oak, pine and aleppo pine trees in arid regions. These trees tend to have darker leaves in arid regions but the current textures are made for temperate ones.

Hope you find it satisfying.

Link to Download