Hi. Here's another map:
A sea with smaller scattered islands stands between players who must build a navy to reach the enemy.
Warning: Naval map. Bot's won't be able to play properly.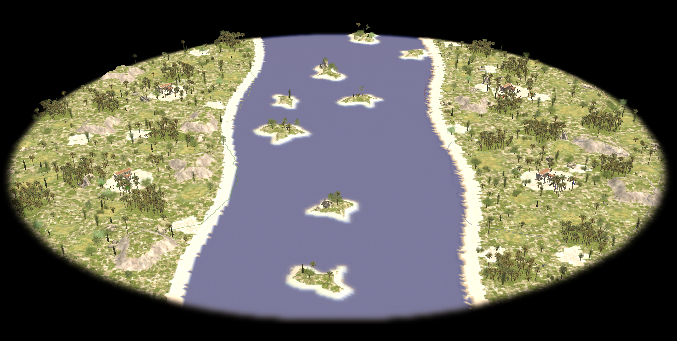 Link to Download
Next one will probably be a Carthaginian home base random map as part of my plan to make a random map script for each of the races except Romans and Gauls (Which have Latium and Catabarinian Highlands respectively). Greek and Persian maps are done. Any suggestions for Iberian or Carthaginian random maps?